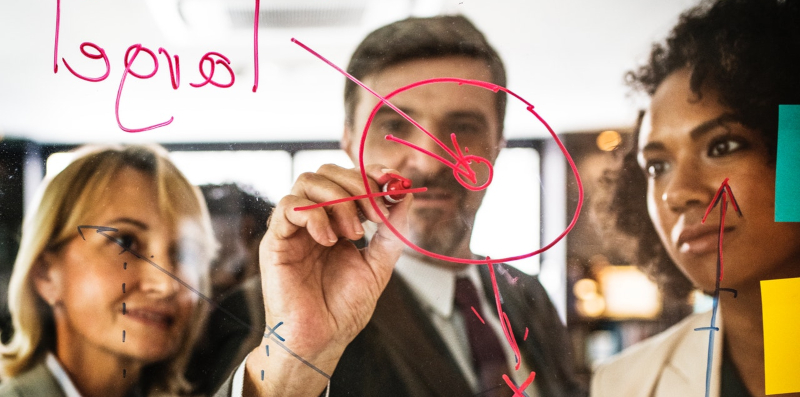 IT Change Management from Carisma empowers businesses to enter a new strategic era.
Successfully navigating change provides a distinct competitive advantage. When organizations successfully embrace the new, they realize a quick ROI, enhance their teams' capabilities, and ultimately outpace their competitors. Unfortunately, a majority of IT Change Management initiatives come up short. Carisma's IT Change Management services provide the means to do all of this. With our support, leading organizations ensure quick adoption, effective planning, and sustainable results.
The most hefty IT investment won't pay off if your organization forgets about change management. Don't let your dollars go to waste. Trust Carisma's Managed IT experts to optimize workflows, facilitate end user training, and guarantee long-term efficiency and security.
IT Change Management and Procurement Support
Leverage Carisma's Change Management support as part of a fully-strategic approach to IT purchasing and spend management. Our team offers support for the entire purchasing cycle to ensure you make the most of every IT dollar.
IT Needs Assessment:You don't know what you don't know. Carisma's IT Procurement team will assist you in conducting a capabilities assessment, separating wants from needs, and developing a roadmap for going to market.
IT Supplier Selection: Not all IT providers are created equal. Carisma's experts will assist your team in surveying the market. With our support, you'll make a best-fit selection and build a strong, mutually beneficial partnership.
IT Adoption Support: Don't leave it up to your team to train themselves. Adoption Support from Carisma guarantees your new IT investments pay off quickly with a smooth transition.
IT Vendor Relationship Management: Your IT team's work doesn't end with vendor selection. Optimizing relationships and maintaining value requires consistent effort. Our IT Supplier Relationship Management team will assist you in taking a world-class approach.
Contact Carisma's Change Managers
What are you waiting for? Reach out to Carisma's IT Change Management team today. We've supported businesses of all sizes across Bucks and Montgomery County. Your company could be next.