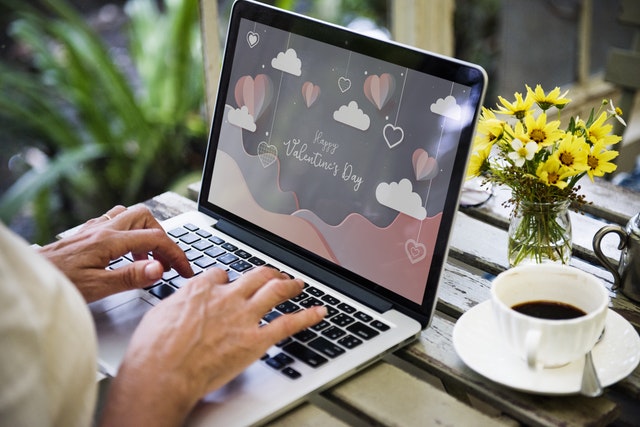 Valentine's Day is the perfect time of year to show your IT systems how much you care.
Your relationship with your IT systems is a lot like any other relationship. It thrives on dedication, respect, and mutual affection. Devices are here to ensure your business can tackle its day-to-day tasks and develop a competitive advantage, but only if you let them know you're invested. Don't worry, dramatic gestures aren't necessary.
A little extra effort can go a long way in ensuring your desktops, laptops, servers, and mobile devices perform effectively.
Looking to show you care? This Valentine's Day, consider taking any of the following tips to heart. They're not quite romantic, but your secure, high-performing IT systems will certainly have you feeling loved.
Show Some Love
1. Take Care of Dust
Lagging performance isn't always a software issue. Sometimes, getting your business machines back in shape is as easy as breaking out the compressed air and cleaning things up. Taking a few short minutes to dust your desktop or laptop could mean avoiding a slow-down or, worse, a malfunction. Remember – take care to disassemble your hardware to reach any unseen buildup.
2. Update Your Anti-Virus and Malware Software
Cyber-threats grow more sophisticated and more dangerous every day. Don't leave your organization vulnerable. Whatever Virus and Malware prevention solution you're employing, chances are an update could pay dividends. In a worst case scenario, this update might even tip you off to unseen risk factors.
3. Get Rid of Junk 
A heap of useless files could be slowing your computer down and affecting its performance. While regular junk removal is advised, a grand gesture like a major clean-up is sometimes necessary. Whether you've cluttered your desktop with one-off files or saved dozens of copies of the same resource, take some time to reorganize and delete what you don't need.
4. Back Up Essential Data
When was the last time you backed up your data? Chances are it's been way too long. Regular data backup is an essential part of maintaining a high-performing IT infrastructure. If it's been a while, take the time to backup important files and information. You'll be glad you did.
Feel the Love
Want to show your organization's IT infrastructure some affection? Contact the Leaders in Managed IT. Through the end of February, we're offering a special discount to ensure businesses like yours can keep their IT systems high-performing without breaking the bank. Reach out today to find out why we're the Best in Bucks.