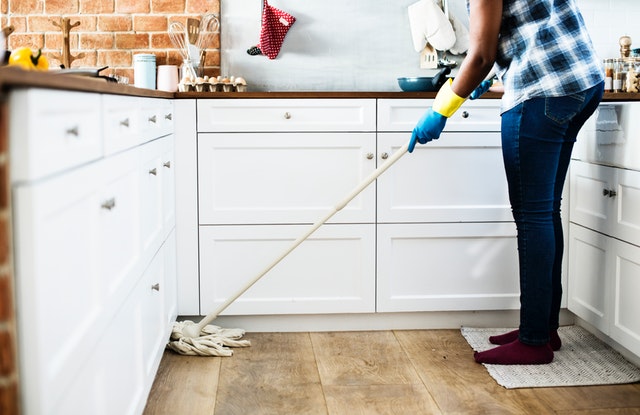 Spring cleaning tips for your organization's data and technology. 
Winter's finally over and spring fever has set in. While the warm weather can make it easy to forget about those tasks you put off throughout the winter months, it's important not to forget the importance of spring cleaning. As you roll up your sleeves to tidy up your home and work space, you might also consider conducting some IT spring cleaning. A quick dusting could go a long way in ensuring your organization remains secure and high-performing throughout the season.
Wiping and dusting your devices is a good start, but a good thorough IT spring cleaning means looking past aesthetics. Take these extra steps to ensure you're maintaining orderly operations and enjoying the benefits of an optimized IT infrastructure.
Take Inventory and Adjust as Necessary
Everybody knows a pack rat. They live in clutter and suffer the consequences, as items go missing and living spaces grow increasingly unmanageable. Hoarding is often just as costly in the digital realm. This spring, take stock of your applications, programs, and files. Are you holding onto several dozen copies of the same file? Is your desktop littered with programs you haven't booted up in months? If so, you could soon find your devices struggling to function. Without eliminating anything essential, clean out your devices for a more productive spring. Remember – if you're tossing out hardware, look for opportunities to donate or recycle.
Read Up on Data Security Best Practices
For students, spring means it's almost time to put away books and embark on an internship, summer job, or vacation. Professionals, however, should use this time to reinvest in their education. Before you start taking vacation days, ensure you're up to speed on the latest and greatest developments in cybersecurity. It's entirely possible you spent the winter skating by with outdated tools and processes. As you clean out your hard drives and update old applications, make sure to absorb new best practices that you can apply in the coming months. If you're a manager, use this 'IT Spring Clean' to educate your team and encourage them to develop new, more efficient, and more secure systems. You might even consider conducting some employee security training.
Backup Your Data
Here's one you've probably been neglecting. As work piles up throughout the year, it's especially tempting to forget about your due diligence and leave data vulnerable. While spring cleaning should mostly focus on getting rid of redundant tools and data, you should also use this period to secure what you really need. In many cases, this could mean moving things from a device to another secure location. This will have a two-fold impact. The devices you use perform more effectively thanks to reduced clutter, and you'll rest easier knowing your valuable data is safe and secure. Have you lost something you meant to backup? Don't worry, Carisma's Data Backup  and Recovery services should get your valuable information back before you've had time to miss it.
When it comes to cleaning – around the house or the office – many hands make light work. That's why Carisma Managed IT Solutions offers a full suite of support. If you're struggling through a spring clean, reach out to our team today. Whatever your IT needs, we'll ensure you've got what you need to tidy things up for good.