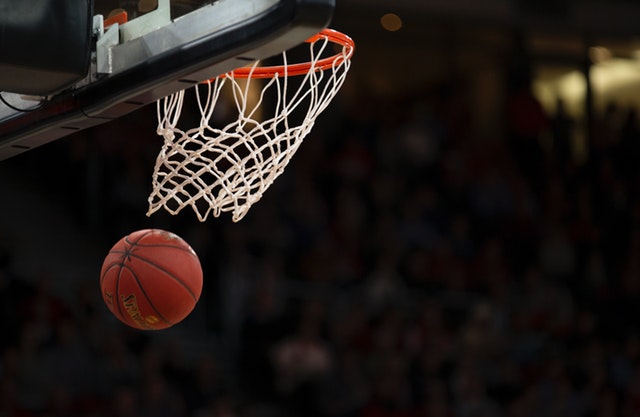 For casual fans and basketball obsessives alike, March Madness is a can't-miss annual event. Office pools and prognostication are great for employee morale.  WalletHub reports that Americans filled out a whopping seventy million brackets in 2017 and 90% of survey respondents said the experience helped build a better workplace culture.
Madness in the Office
The mad dash to fill out brackets might make employees happy, but it tends to have more of a negative effect where productivity is concerned. WalletHub's same 2017 survey found that distracted employees will lead to over $6 billion in corporate losses throughout the tournament.

While employees are often less than productive during college basketball's biggest month, the period is an especially busy one for cybercriminals. According to Consumer Reports, cyber security experts have found the tournament "brings with it a slew of phishing emails from scammers looking to capitalize on the public's eagerness to join the fun."
A few days of disengaged employees won't bankrupt your business, but the enthusiasm around the tournament could do real damage to your cybersecurity defenses. Crafty cybercriminals might even dupe folks who've never fallen prey before. By mimicking the email addresses of co-workers and other pool participants, they could play on your team's sense of trust and wreak havoc.
Phishing attempts aren't the only thing to watch out for during March and April. Criminals might also look to take advantage of weak defense with any of the following:
Ticket Scams – Offering last-minute tickets or unexpected details, scammers might try to steal payment information from members of your team.

Streaming Scams – Cybercriminals might try to sneak

malware

onto your devices with streaming links and online players.

Mobile App Scams – Much like streaming sites, unreliable apps could provide hackers with a chance to install malware and steal valuable data.
Boost Your Defenses
It's never a bad time to coach your team on cybersecurity best practices. This time of year especially, these lessons could go a long way in avoiding a costly loss.
Always Think Twice – If something doesn't seem right about an email, don't take any unnecessary. Forward anything remotely suspicious to your internal IT experts and get their guidance get their guidance or contact Carisma Managed IT services. We can help you distinguish between the good and the "mad."

Test Your Team – Ahead of March Madness, take care to 'drill' your team. For example, you might consider Carisma's

End User Security Training

. Sending out fake phishing attempts, the service will help you identify weak spots and take the necessary action.

Update Your Tools – Even the most robust antivirus software won't do you any good if you never update the resource. A high-risk period like March Madness is the perfect opportunity to update your tools and refamiliarize your team with their ins and outs.

Turn to Third-Party Support – You don't have to go it alone. Carisma's team of Managed IT experts have spent years supporting organizations like yours.

Reach out and we'll develop a customized plan

for bolstering your defenses and protecting your vital information.
Still not convinced? Don't forget to ask about our CarismaCare support model. Available through a free 30 Day Trial, our industry-leading approach to IT support will ensure you maintain a championship team.